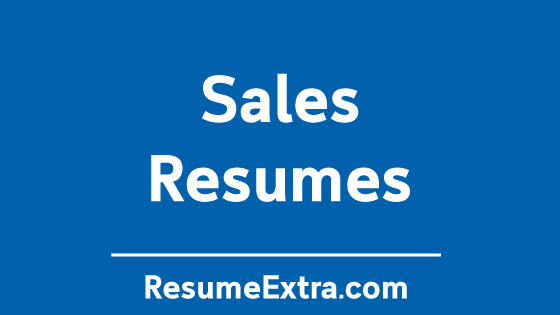 Top Resumes for Sales Industry
Looking for a challenging job where you can earn more than the average? Then you can start your career as a sales executive. Though this is hard work to sell things to people, if you have enough skills, it will be so easy for you. But how to connect with a company to start your career? Well, the only thing that can connect you with a reputed company is your resume. The resume of a person tells the employer how much skilled you are and what you can do for the enterprise. So, if you are not getting a call for an interview, maybe it is because of an unprofessional resume.
What are the Responsibilities of a Sales Executive?
For any company, the main source of the income is the sales department. So, the sales executive need to do hard work to generate more and more sales as well as increase the profit of the company. As an executive, you will be responsible for creating sales planning, strategies to generate more profit, managing the clients, achieving the sales target, etc. If it is a door to door marketing work, you need to communicate with the customers properly to convince them about your product.
What are the Requirements to be a Sales Executive?
To be a sales executive, it is not always necessary to complete your graduation. You can also start in this field with a high school level degree. But you need to be hardworking to generate sales for the company. However, if you have a diploma or graduation degree majored in sales and marketing, you will get advantages. You need to be very hard working. Also, you need excellent communication skills, client management, sound knowledge about sales, etc. If you have worked somewhere before related to sales, it will be easy for you to get the job.
How Much Money A Sales Executive Make?
Sales executive has no fixed salary in most of the companies. However, if you are working on an hourly basis, it can start with $8.5 per hour. Based on your performance, it will increase day by day. In an average, a sales executive makes $50,000 per year. This is not fixed at all. If you can sell more products to the customers, you will get more commission. If you know how to sell to customers, you can make more than $100,000 per year.
How to Write a Resume For Sales Executive Position?
When you are writing your resume, give more importance to skills more than the educational qualification. If you have the excellent academic result, it is good, and you can mention it. But organize the competencies in the right manner so that the employer get interested in you. Add your experience with the detail of your work pattern. If you have any achievement in your past company, highlight it in the resume.
The sales executive is a competitive position, and you need to be professional in your resume. So, if you have less experience about a resume, you can use a template from some professionals. This will increase the chance of getting a better job. They are well formatted and no need much modification. Just change the font if you wish and replace the demo information with your real information.
Good Resume Examples for Sales Industry
More samples? See 300 + good resume examples by industry